Quality, trust, and professionalism aren't just abstract concepts—they're tangible assets reflected in our work and backed by our impressive suite of credentials.
The Mark of Quality and Excellence
Our credentials, including affiliations with industry-leading manufacturers and recognized training bodies, are a reflection of our team's knowledge, skill, and expertise. Each certification we hold means that we've undergone rigorous training, met strict quality criteria, and are continually updating our knowledge to stay on top of industry innovations.
In this section, you'll find an overview of our certificates and affiliations. We are proud to share these with you as proof of our dedication to being Michigan's premier one-stop, turn-key solution for all exterior renovation and maintenance needs. At The Exterior Zone, we don't just say we're the best—we've got the credentials to prove it. Browse through to understand what each certification means and how they contribute to delivering a premium, seamless experience on every project.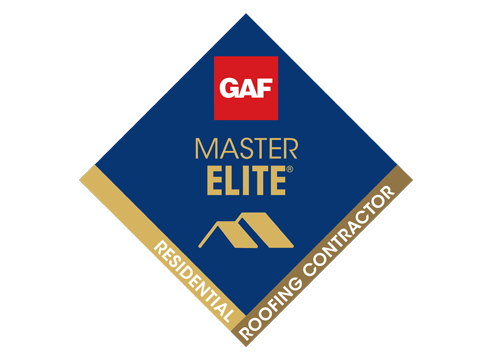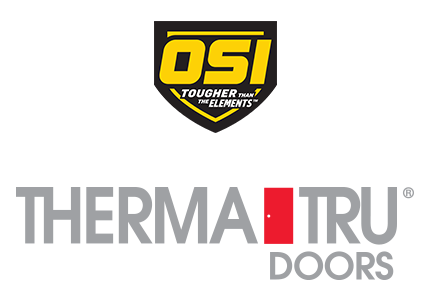 Master Elite® Roofing for GAF
We pride ourselves on our commitment to providing unparalleled service and top-notch quality. Our recognition as a GAF Master Elite® Contractor is a testament to this dedication. GAF is North America's largest roofing manufacturer, known for its superior and innovative roofing materials. This certification is only awarded to a small percentage of all roofing contractors in the U.S., approximately 2%. As a Master Elite® Contractor, we are recognized for our commitment to ongoing technical training and continuous improvement in the installation of GAF's roofing systems.
Achieving this certification is not a one-time event. It requires a firm commitment to quality, integrity, and comprehensive understanding of roofing systems. GAF's rigorous standards mean that only the top 2% of all roofing contractors have qualified as Master Elite® contractors. To earn this status, we have shown GAF that we are fully licensed in Michigan, adequately insured for your protection, have a proven reputation for providing quality roofing services, and committed to ongoing professional training to ensure quality installation. This prestigious status allows us to offer exclusive warranty options, providing you with the confidence that your roof will be constructed by highly skilled professionals and protected for years to come.
James Hardie Preferred Contractor Alliance
The Exterior Zone's dedication to providing the highest quality services is reflected in our affiliations with industry-leading manufacturers. We're proud to be a part of the James Hardie Preferred Contractor Alliance, a credential that highlights our commitment to excellence and the delivery of outstanding results in every project.
James Hardie, a leading manufacturer of fiber-cement siding, has a stellar reputation for their long-lasting, durable, and aesthetically pleasing products. As a Preferred Contractor, we have shown our competence in the installation of these high-quality siding materials and have proven our adherence to the best practices as outlined by James Hardie.
Being a part of this esteemed alliance means that we have met James Hardie's rigorous criteria, which include professional craftsmanship, superior service, and a commitment to ongoing training. This affiliation assures you that we are equipped with the skills, knowledge, and resources necessary to install James Hardie products correctly and to their exacting standards.
Choosing The Exterior Zone as your James Hardie Preferred Contractor means investing in premium quality and unmatched expertise. Our affiliation with James Hardie guarantees you a team who understands the intricacies of installing fiber-cement siding, promising an exterior that not only elevates the curb appeal of your property but also enhances its durability and value. Trust in us to provide you with a seamless renovation experience that delivers lasting results.
ThermaTru & OSI Certified
Holding ourselves to the highest industry standards, continuously expanding our expertise to serve our clients better. We are not merely a renovation company but a comprehensive provider of high-quality exterior solutions, as exemplified by our ThermaTru and OSI Certifications. These prestigious credentials recognize our ability to deliver superior quality door installations and use advanced sealing techniques that promise longevity and optimized performance for your property's exterior.
ThermaTru is an esteemed manufacturer known for its high-quality, energy-efficient doors that are renowned for their durability and aesthetic appeal. As ThermaTru certified installers, we promise the professional and correct installation of these industry-leading doors, ensuring they provide both style and function for your homes and commercial properties.
Equally significant is our OSI Certification, an assurance of our expertise in implementing advanced sealing techniques. OSI, a leading name in the development of construction sealants, offers a certification program that educates contractors on the best practices for sealing windows and doors, making them airtight and waterproof. Our OSI certification validates our ability to use these high-performance sealants effectively, thus ensuring your doors and windows are installed securely and efficiently, delivering superior performance.
These dual certifications allow us to provide a comprehensive exterior solution that goes beyond the norm. Our commitment to professional excellence means that we not only install high-quality doors but also ensure they are sealed using the industry's best practices. This dual expertise enhances the energy efficiency and overall value of your property, giving you a solution you can trust.
CertainTeed Siding Contractor
We are dedicated to continually honing our craft and investing in professional development to serve our clients with nothing but the best. As part of this commitment, we are proud to hold the certification of a CertainTeed Siding Contractor—a significant distinction that attests to our skills and knowledge in installing one of the industry's leading siding products.
CertainTeed, a renowned name in the construction materials industry, has an esteemed reputation for their superior quality siding. As a CertainTeed certified siding contractor, we have demonstrated our proficiency in the professional installation of their products, reflecting our adherence to CertainTeed's strict standards for craftsmanship and quality.
This certification ensures that we have the expertise and training to install CertainTeed siding correctly, effectively, and efficiently. From understanding the right techniques to choosing the right materials, we ensure that every detail is considered. With our certification, we guarantee that our siding installations not only enhance the curb appeal of your property but also contribute to its long-term durability and energy efficiency.
Choosing The Exterior Zone as your CertainTeed Siding Contractor means choosing a team that prioritizes professional excellence, training, and a commitment to high-quality results. It means entrusting your property to experts who understand the importance of each layer in your home's exterior, promising you an installation that looks impeccable, lasts longer, and contributes to the overall value of your property.
Our certifications stand as a testament to our unwavering commitment to quality and our determination to offer comprehensive solutions to our clients. We're proud to be AirVent certified, a notable distinction that underscores our proficiency in the science and technique of proper attic ventilation, an aspect of exterior renovations that is often overlooked but is crucial to the health and efficiency of a home.
AirVent, the industry leader in residential attic ventilation, provides a comprehensive certification program that includes education on the principles of attic ventilation, the latest products, and installation best practices. As AirVent certified specialists, we have a deep understanding of the balance between intake and exhaust ventilation. We utilize this knowledge to optimize the ventilation in your attic, enhancing the lifespan of your roof, improving energy efficiency, and preventing common problems such as ice dams, wood rot, mold, and mildew.
Our AirVent certification gives you the confidence that we can accurately assess your attic's ventilation needs and install the appropriate system, ensuring not only the longevity of your roofing but also a healthier and more energy-efficient home. With The Exterior Zone, you're entrusting your home to experts who understand the nuances of exterior renovation and maintenance, ensuring every detail, right down to the attic ventilation, is professionally handled for optimal home health and comfort.
Fully Insured for Your Peace of Mind
(Workman's Compensation, Liability, Auto)
At The Exterior Zone, we understand that entrusting your home to a contractor is a significant decision. That's why we take every measure to provide you with the utmost peace of mind, backed by a comprehensive insurance plan that covers Workman's Compensation, Liability, and Auto.
Workman's Compensation insurance is fundamental to our operations. It ensures that our team is protected in the unlikely event of an accident or injury on the job. This means you can feel confident knowing that, while our team is committed to safety, any unforeseen incidents will be fully covered without any liability on your part.
Liability insurance is another crucial aspect of our promise to you. It protects you from any potential damages that might occur to your property during the course of our work. Although we strive for perfection in every job we undertake, we know that unexpected events can occur. Our liability insurance gives you the assurance that we're fully prepared to take responsibility for our work, should any issues arise.
Finally, our Auto insurance covers any potential incidents involving our vehicles while they're on your property. This means that whether we're transporting materials or maneuvering around your property, any possible auto-related incidents are covered.
Our comprehensive insurance coverage is a testament to our commitment to professionalism and the careful respect we extend towards our clients and their properties. With The Exterior Zone, you can feel secure knowing you're working with a fully insured contractor who prioritizes your peace of mind as much as the quality of our work.
We were beyond pleased with The Exterior Zone and would recommend them in a heartbeat. Dillon was prompt in responding to our inquiry and walked us through each stage of our project. He clearly wants to reduce uncertainty and for customers to be 100% satisfied. The crew is great! They are friendly, punctual, and communicate at every project stage. They were considerate of my plants and pots and left the areas around my home clean and tidy. Thank you, Dillon and crew. We couldn't be happier.
Dillon and his team have completed many projects for my family and me. They always do a fantastic job, and they're extremely knowledgeable and professional. They are a pleasure to work with and always leave everything clean. We can't thank you enough, Dillon and The Exterior Zone!
The Exterior Zone is a crew of extremely detail-oriented professionals. They care for their customers and are very responsive. I highly recommend their services. You will have excellent quality workmanship and clear communication.
As soon as we met with Dillon, we knew that we wanted to work with him. The Exterior Zone replaced all the siding and gutters on our home, and it looks stunning! Dillon and his crew were friendly and professional at all times, with great communication and excellent craftsmanship. I couldn't believe their attention to detail, amazing! Thank you again, Exterior Zone!