Transform your home's appearance with our advanced siding solutions. Where aesthetics meets endurance, our options add elegance and protection. Experience The Exterior Zone difference today.
Our siding services are designed to enhance and protect your home. Beyond adding visual charm, quality siding serves as a robust shield against weather, moisture, pests, and temperature fluctuations. With The Exterior Zone, you'll benefit from expertly installed siding that ensures waterproofing, pest resistance, and energy efficiency. Let us assist you in choosing the right siding material that will provide beauty and resilience, safeguarding your family and possessions. Trust in our commitment to quality, integrity, and a seamless renovation experience.
Signs Your Siding Needs Replacement
It's not always easy to spot the signs that your siding needs to be replaced, especially without professional insight. However, certain warning signs might indicate that it's time for an upgrade:
Rotting or warping on the exterior
Bubbles beneath the surface of your home's exterior
Broken or loose boards around the outside of your home
Cracks and gaps in your siding materials
Discoloration, mold, or mildew on your home's exterior
Frequent painting does little to stop discoloration
Loose wallpaper or peeling paint inside your home
Drafts near windows or walls
Even subtle indicators could signal underlying problems. If you suspect your siding might be underperforming, don't hesitate to contact us. We can thoroughly inspect your home's exterior, pinpointing any issues, and offer a cost-effective solution that's built to last. Trust our experts to restore your home's integrity and beauty.
Seamless Renovation Experience
Renovating your home shouldn't be stressful. With our client-centric approach, we ensure that you're at the heart of everything we do. Our commitment to clear communication and minimum disruption means that you can look forward to a premium experience that offers comfort, value, and durability. Trust us to transform a good job into a superior one with meticulous attention to detail.
Picking out new siding is an adventure with endless possibilities. From colors and styles to different materials, our extensive line of options ensures that your vision comes to life. And if you need guidance, our personal approach and skillful attention can lead you to the perfect choice. As James Hardie's preferred contractors, we work with top-quality materials from leading companies worldwide.
Our variety includes, but isn't limited to:
Hardie Shingle
Cedar Plank
Insulated Cedar Boards
Cteed Stone Façade
Hardie Plank
Cedar Shingle
Cedar Shake
Poly Cedar Impressions
Boral Versetta Stone
Hardie B&B
Cedar Renditions
Single Poly Cedar I5
Hardie Stucco
Siding is an essential investment for your home, and ensuring top-notch craftsmanship should be a priority as you choose a contractor. With our quality control and impressive work ethic, you can rest easy knowing that your investment is in trusted hands.
Unmatched Warranty Protection
Through years of experience with siding installation and materials, we've found that standard warranties often fall short of our high standards. We believe in offering nothing less than a premium, built-to-last experience for our clients. Therefore, we proudly provide three levels of protection for your home investment, each designed to guarantee your project is completed with the utmost integrity and satisfaction.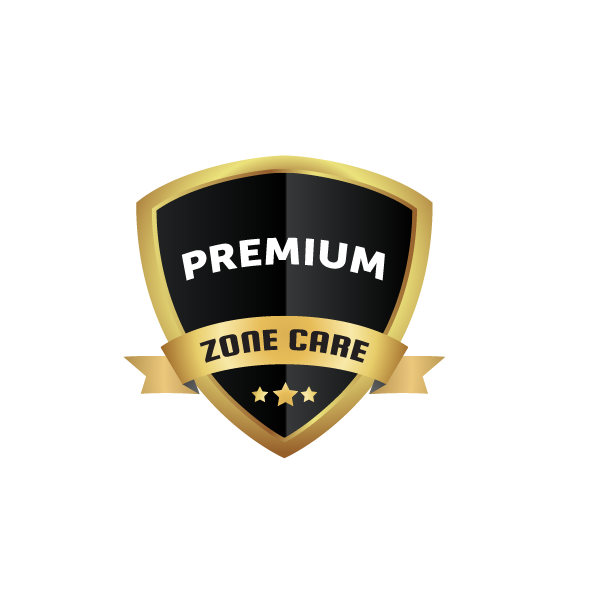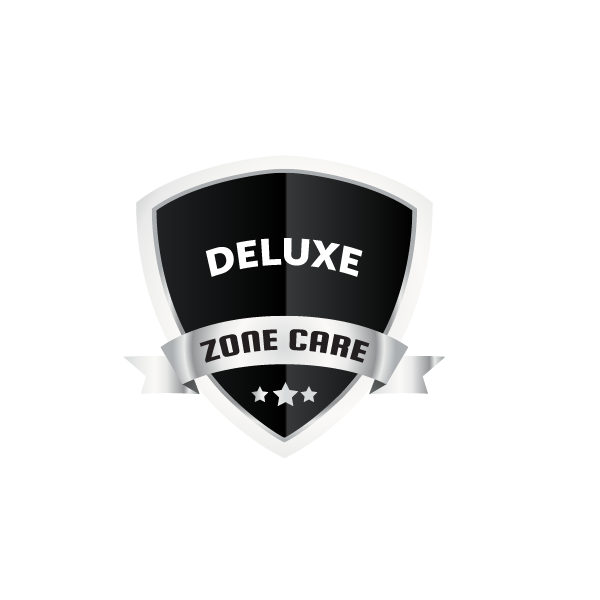 The Premium Zone Care package represents the pinnacle of protection for your investment, encompassing all the features of the Deluxe and Basic Zone Packages. To further enhance your experience, we provide three whole-home cleanings and an additional complimentary pre-sale inspection and certification – a value of up to $400. This top-tier package ensures that your home is not only safeguarded but also presented in its finest condition, reflecting our commitment to excellence.
Deluxe Zone Care goes beyond the essentials, offering everything in the Basic Zone Care package along with some significant enhancements. This package more than doubles the workmanship warranty, providing you with 25 years of guaranteed reliability.
Our dedication to your vision is evident as we sit with you to meticulously plan your home's siding renovation. We'll guide you through each material option, and with the help of a 3D home visualizer, you can make adjustments and choose the best materials to achieve your goals.
Courtesy consultations are provided at this level, and we'll even visit your home free of charge for that premium touch. To further enhance your experience, we leave your home debris-free and impeccably tidy, so you can immediately see the boost in your home's curb appeal. Trust the Deluxe Zone Care package to create a seamless, customized experience for your home renovation.
Basic Zone Care is our entry-level package, providing a practical and affordable way to enhance your home's value and appearance. Though it's the base level, we don't skimp on quality or commitment.
This siding package ensures our workmanship and quality for a full 12 years from the day of installation. We believe in the integrity of our work, and that's why we include a final ZoneCare inspection following your installation. This rigorous review ensures that your project meets our stringent standards for quality and meticulous attention to detail.
Additionally, you receive two complimentary whole-home cleanings, leaving your property looking as beautiful as your newly installed siding. Trust Basic Zone Care for solid protection, aesthetic appeal, and a comfortable investment in your home.
All of our specialist experts undergo rigorous training and continuous professional development to uphold the highest quality control standards. At 'The Exterior Zone', we are fully committed to achieving excellence in every aspect of our work. This unyielding dedication ensures that we can fulfill our promise to you: to craft the perfect home that resonates with your vision, aspirations, and lifestyle. When you partner with us, you're not just choosing a renovation company; you're selecting a team that treats your dream as their own. Together, we turn those dreams into enduring reality.
Hear From Our Satisfied Customers
Your home's siding is more than just a cosmetic feature; it's a crucial component of its integrity and value. But don't just take our word for it; listen to those who have experienced our work first-hand. Our satisfied customers have found that our attention to detail, quality materials, and dedication to excellence make all the difference.
I'd absolutely recommend The Exterior Zone to anyone who values superior customer service, quality craftsmanship and efficiency. I was well informed throughout the entire process of replacing my siding, and it was completed quickly. The Exterior Zone included a touch up of my exterior trim and placed spare siding in my attic. The entire experience was very professional. The Exterior Zone will definitely be my go-to team for any future roofing or siding repairs I have.
We contracted The Exterior Zone for siding installation and gutter repair. Dillion and John were professional, kind, and did a beautiful job! The team puts customers at the center of their efforts to make sure we are happy and satisfied! I would absolutely recommend them to anyone!
The Exterior Zone is very meticulous and provides outstanding customer service. I recommend to everyone looking for roof, siding and gutter work to work with them.
Connect With Us for Exceptional Siding
Your home's exterior, including the siding and doors, plays a vital role in safeguarding your family and assets. It's about more than aesthetics; it's about lasting quality, safety, and peace of mind. That's where our dedicated and hands-on team comes in.
Whether you're looking to enhance your home's appearance or need to replace essential components, we are here to provide an exceptional experience tailored to your needs. By understanding your unique requirements, we assure that your valuables are safe, your home is built to last, and your family is protected.
Don't hesitate to reach out. Contact us today, and let's start your journey towards a beautiful and resilient home.
Simply fill out the form below, and your account manager will reach out to you soon. We'll ask a few questions about your project, including your name, email, phone number, and address, to ensure we can provide a service that exceeds your expectations.