Experience the zenith of roofing innovation and quality with The Exterior Zone. Our dedication to excellence, reflecting in every shingle and seam, has set the standard in the industry. With a legacy built on craftsmanship, we offer roofing solutions that are more than just a shield; they're a statement. Trust in our expertise to provide a roof that endures, impresses, and most importantly, feels like home.
Protection, Integrity, and Quality
A roof is more than a shelter; it's a guardian that keeps your family, home, and treasured possessions safe. At The Exterior Zone, we understand that the integrity of your roof is paramount. That's why we're committed to providing top-tier roofing solutions without taking shortcuts.
From slate to fiberglass, our wide range of materials ensures a lasting, sustainable roof tailored to your needs. With a reputation for built-to-last quality, we provide more than just a roof; we deliver peace of mind. Trust in our expertise for emergency repairs or a complete revamp, and experience clear communication and unshakable integrity throughout the process.
At The Exterior Zone, we merge traditional craftsmanship with modern techniques to give your roof the respect it deserves. Our approach is centered around quality materials and a commitment to minimal disruption, delivering a premium service that has made us a premier choice in roofing. What sets us apart is our unwavering focus on building lasting relationships based on reliability, trust, and proven success. By simplifying complexity and engaging in transparent communication at every stage, we ensure that your vision is transformed into a sustainable reality. With our roofing, it's not just about the end product, but the entire journey – one that's backed by our distinguished warranty options.
Roofing warranties may seem straightforward, but they can be complex and multifaceted. While most roofing shingles come with basic, limited lifetime warranties – a standard in the industry – the level of protection can vary significantly. Typically, these warranties cover the cost of defective materials, but not labor, installation, or disposal costs. This means that you could be responsible for additional charges.
In the early years, manufacturers often cover the full replacement cost of defective shingles. As time goes on, this coverage may become prorated, covering only a portion of the costs for repairs, and excluding disposal fees. If you desire new materials for the best possible roofing, be prepared to shoulder the expenses for extra materials and the disposal of old ones.
What's more, standard manufacturer warranties only protect against factory defects. They won't cover failures due to faulty installation or issues with associated components like underlayment, flashing, or ventilation products. In fact, these factors could even affect your manufacturer's warranty. Even a lifetime warranty that covers 100% of replacement costs for roofing materials doesn't necessarily guarantee full protection on your investment or labor costs.
At The Exterior Zone, we believe in clarity and transparency. We'll help you navigate the complexities of roofing warranties, ensuring you understand every aspect of what's covered and what's not, so you can make the best decision for your home.
Contractor Workmanship Warranties
We don't just believe in installing roofs; we commit to crafting them with precision and care. That's why our workmanship warranties stand as a testament to our confidence in our skilled team and quality materials. We want you to feel secure in your investment, knowing that our dedication to excellence extends beyond the completion of the project. With our transparent communication and dedication to quality, you can trust that we'll be with you every step of the way, ensuring your roof stands strong for years to come.
A workmanship warranty is a vital aspect of your roofing project that should never be overlooked. These warranties typically extend for five years and cover the quality of the installation itself. However, once this period ends, you may find yourself responsible for any additional repairs and consultation costs.
At 'The Exterior Zone', we recognize that every homeowner has unique needs and preferences, and we've crafted our services to cater to those individual requirements. Our ROOFZONE Certified Installation offers three distinct levels of protection to suit your needs: Premium Zone Care, Deluxe Zone Care, and Basic Zone Care.
Each package is designed with your peace of mind at the core, providing warranties for at least 25 years on workmanship and a lifetime on materials. From the moment we start your project, we aim to create a lasting solution that reflects your vision and offers genuine protection. We don't just build roofs; we build trust. So, no matter which package you choose, you can rest easy knowing your investment will stand the test of time, safeguarding your home and family against any unexpected issues. Let us help you choose the perfect plan that aligns with your goals and provides the confidence and comfort you deserve.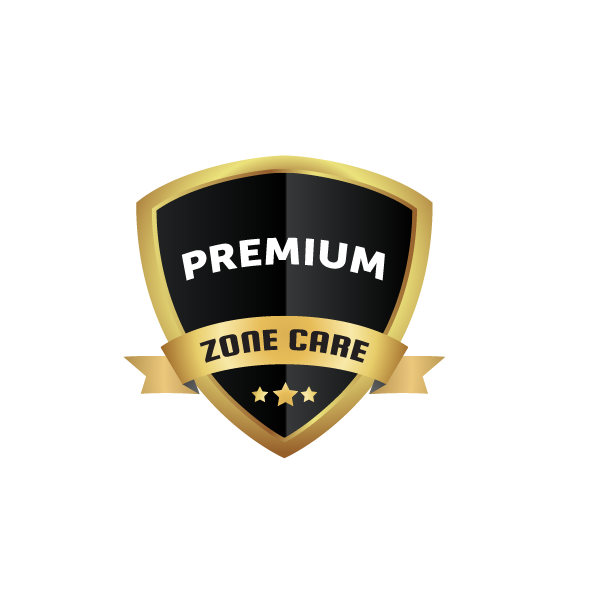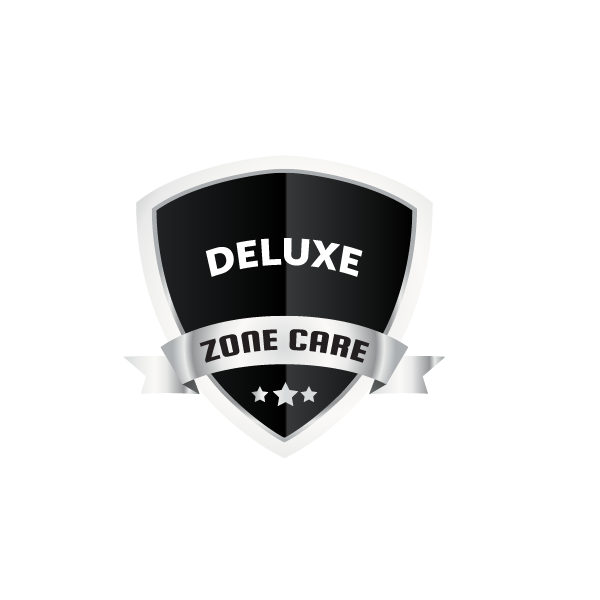 Introducing Premium Zone Care, the ultimate in home protection and peace of mind. This package is designed for those who seek the very best for their home, offering the highest grade materials and an unsurpassed level of service.
With Premium Zone Care, you will never have to worry about your roof again, thanks to our lifetime warranty on both workmanship and materials. This includes the installation of GAF's Stormguard High-Temp Ice and Rain Shield, providing a robust barrier to protect your home's most vulnerable areas. Coupled with Deck-Armor synthetic felt, it offers a double layer of protection against wind-driven rain and moisture.
But we don't stop at the roof. We believe in making your house a home you can be proud of. Our meticulous clean-up ensures a debris-free exterior, making your home look immaculate.
Our commitment to excellence extends to the GAF Golden Pledge Warranty and our Zone Project Commitment. With Premium Zone Care, you're not just investing in a roof; you're investing in a worry-free future where your home is a sanctuary, protected and beautiful. Enjoy the tranquility and the pride that comes with knowing you have the best protection available. It's more than a package; it's a promise.
Deluxe Zone Care is a meticulously designed protection package that offers an additional layer of security for your home, extending for 35 years, safeguarding against the unpredictability of the four seasons. Building on the Basic Zone Care package, it adds a wealth of premium features for those who seek excellence in every detail.
Imagine visualizing your dream home before the work even begins. With our tailored 3D home visualizer model, you can explore your vision in a virtual environment, planning and perfecting every aspect for a truly personalized experience.
To ensure resilience in all weather conditions, we incorporate GAF Tigerpaw synthetic felt into your roofing system. It provides superior protection against wind-driven rain and adds an aesthetic touch of elegance to your home.
The Deluxe Zone Care package also includes the GAF Silver Pledge Warranty, showcasing our dedication to quality and craftsmanship. And because we believe in leaving your home as beautiful as we found it, our Debris Free Zone Final cleaning guarantees a pristine finish.
With Deluxe Zone Care, you're not just selecting a service; you're embracing an approach that considers every detail, from conceptualization to completion, all aligned with your vision. It's about creating a home that's protected, beautiful, and uniquely yours.
Basic Zone Care offers a solid foundation of protection for your home, designed to guard against the everyday challenges posed by the weather. With a 25-year workmanship guarantee, this package ensures any defects are quickly addressed, preserving the integrity and beauty of your home.
The inclusion of a lifetime materials warranty means you can rest easy, knowing that the quality of your roof is maintained without additional cost. The standard ice and rain shield system enhances this protection, forming a barrier against the moisture from rain and melting snow or ice.
Pro-Start Starter from GAF fortifies your home further, utilizing high-quality strips with expertly placed adhesive to resist shingle blow-off. These environmentally responsible products mean no unnecessary waste, aligning with our commitment to sustainable practices.
But our care doesn't end with installation. Basic Zone Care also features a free final ZoneCare inspection for your roofing repairs and installations. Plus, at any point, you can request one complimentary ZoneCare quality inspection, underscoring our commitment to your satisfaction.
Choose Basic ZoneCare for essential, reliable protection. It's a decision that safeguards your home and ensures peace of mind, all backed by our unwavering dedication to quality and service.
All of our specialist experts undergo rigorous training and continuous professional development to uphold the highest quality control standards. At 'The Exterior Zone', we are fully committed to achieving excellence in every aspect of our work. This unyielding dedication ensures that we can fulfill our promise to you: to craft the perfect home that resonates with your vision, aspirations, and lifestyle. When you partner with us, you're not just choosing a renovation company; you're selecting a team that treats your dream as their own. Together, we turn those dreams into enduring reality.
At The Exterior Zone, we take pride in our commitment to homeowner satisfaction, efficiency, and quality. That's why we've invested in cutting-edge tools like The Equipter 4000 Roofing Trailer and The Catch-All System. Together, these advanced systems transform the roofing experience for homeowners and our team.
The Equipter 4000 Roofing Trailer
This innovative roofing trailer significantly improves debris management, leading to:
Homeowner Satisfaction: Our smart system prevents damages like crushed plants or broken outdoor decorations, keeping properties tidy and homeowners happy.
Crew Retention: The EQUIPTER 4000 reduces the strenuous labor associated with roofing, attracting and retaining quality workers.
Reduced Cleanup Time: We cut cleanup time by up to 80%, increasing our efficiency and capacity.
Maximized Profits: By completing more jobs with satisfied customers, we bolster our bottom line, benefiting our employees and community.
Boosted Efficiency: Nearly 75% of Equipter 4000 owners complete at least 2 more jobs per month, enhancing productivity.
A comprehensive solution for job site protection that includes:
Chute Nets: Safely guide loose shingles to the ground, protecting valuables like grandma's fountain from Italy.
Reinforced Ground Nets: Load-bearing, rip-resistant, and breathable nets that prevent lawn damage.
Job Site Landscape Nets: Protect bushes and plants from falling debris.
Collapsible Support Poles: Durable poles extending up to 12 feet.
Optional Gutter Protection & NAIL CATCH Filters: Additional safeguards against gutter damage and nail debris.
Why The Catch-All?
Effective Marketing: Your job site becomes a billboard with banner logos and QR codes, boosting referrals by 125%.
Job Site Protection: Keep your sites clean and professional-looking.
Save Time: No more picking through landscaping for lost nails and trash.
Protect Profits: Ensure spotless job sites and prevent damage.
Fewer Callbacks: Save time and avoid revisits for cleaning.
Happy Homeowners: Clean, damage-free properties lead to more referrals.
At The Exterior Zone, we don't just offer roofing services; we provide a full-fledged, damage-free roofing experience. Utilizing state-of-the-art technology like the EQUIPTER 4000 and The Catch-All System, we deliver on our promise of safety, quality, and efficiency, making your roofing project a breeze.
The finishing touch that helps defend against leaks at the hips and ridges
Helps reduce attic moisture and heat
Beautify & protect for years to come
Helps guard against shingle blow-offs
Serves as secondary water-shedding protection in case of roofing leaks or wind-driven rain.
Roof Deck Protection keeps wood resins away from the shingles.
Some wood resins can damage shingles.
Shingle Roof Deck Protection helps create a flat and even deck surface.
Helps reduce the amount of inside moisture that can become trapped within the roofing system.
Needed to obtain a UL Class A fire rating on shingles.
Using non-breathable Roof Deck Protection can create a barrier that traps harmful moisture inside your roofing system. Therefore, if non-breathable Roof Deck Protection is used, ventilation precautions MUST be taken. Otherwise, your Roof Deck Protection can become a vapor retarder, which may result in moisture-related problems with the roof deck and the structural support in the attic.
Importance of Breathable Felt!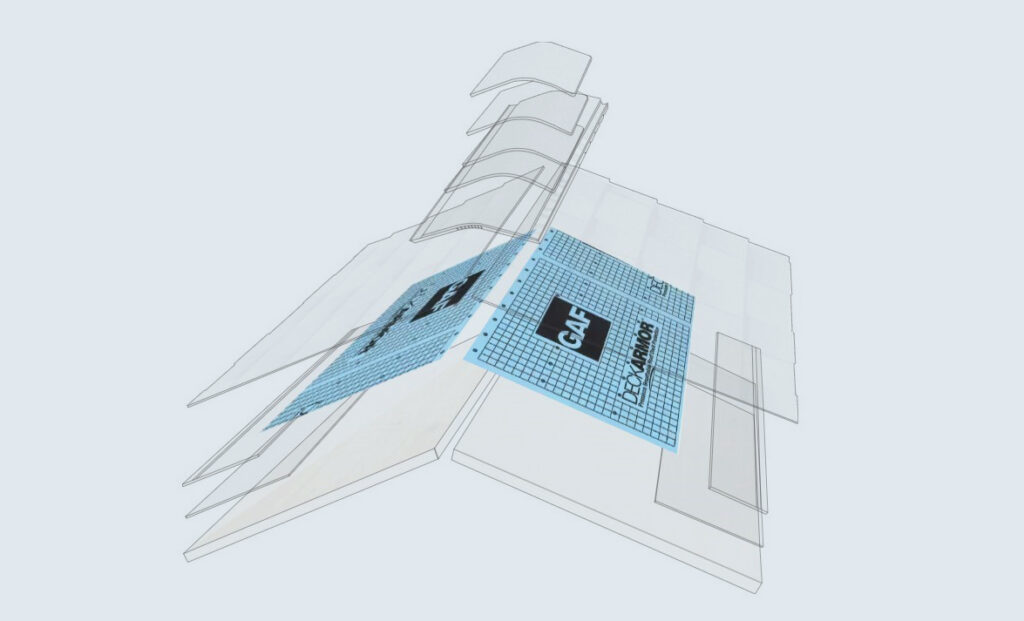 Helps prevent leaks caused by wind-driven rain and ice dams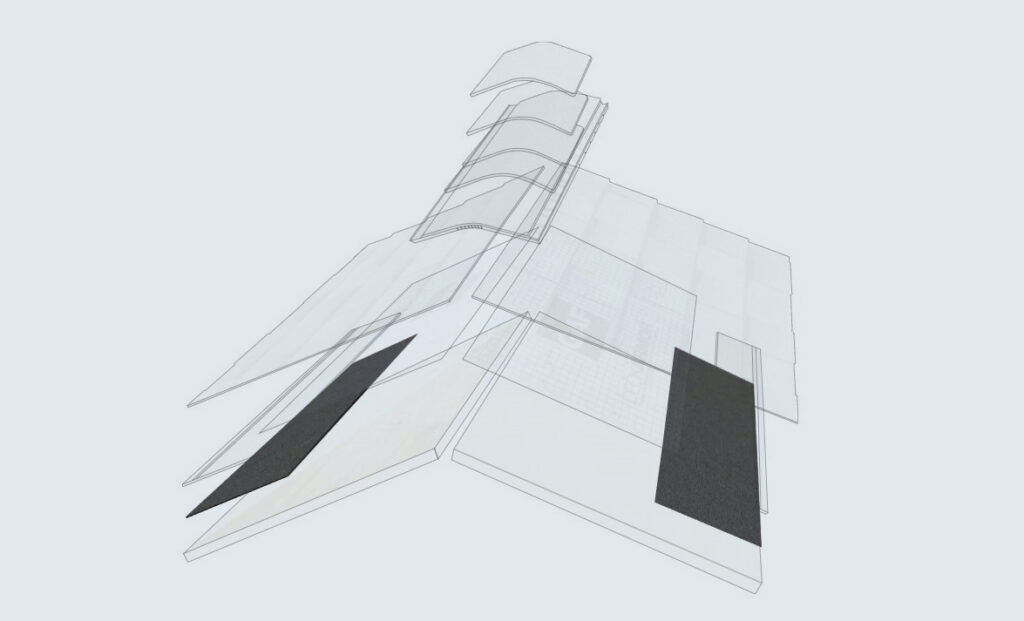 A Reputation Built on Trust
Our standing in the community is a testament to our unwavering commitment to excellence. When you choose The Exterior Zone, you're aligning with a team that's dedicated to quality assurance, efficiency, and personalized service. Past clients often speak to our ability to minimize disruption while providing outstanding workmanship and attentive customer care. Their satisfaction isn't merely our goal; it's our standard. Trust in our reputation and experience the peace of mind that comes from knowing your roofing project is handled with the utmost skill and integrity.
I called The Exterior Zone because I had water coming in from the roof. Dillon arrived on time and quickly discovered a small hole in my roof. Within an hour my leak was fixed. I am very happy with The Exterior Zones service. I highly recommend them and will call again when needed. Hire these guys for professional, excellent, and quick service. You won't regret it !
We had a leak in our building so we called The Exterior Zone. The roof is no longer leaking and we couldn't be happier! 10/10 service! Thank you!
The Exterior Zone was the only company that diagnosed our office building leak. Other contractors remedied the problem, but The Exterior Zone resolved the issue quickly. The company provides reliable, dependable, trustworthy service.
Get Started on Your Roofing Project
Your roof isn't just part of your home; it's the shield that protects everything you love. With our experience, quality materials, and commitment to excellence, we're here to ensure that shield never falters. Whether it's a small repair or a complete transformation, we're ready to make your roofing dreams a reality.
Don't leave your roof to chance. Contact us today, and we'll connect you with a dedicated account manager who will understand your unique needs and guide you through the process.
Fill out the form below with your name, email, phone number, and address, and take the first step towards a stronger, more beautiful home. We're here to make it happen.