With a commitment to quality, sustainability, and your unique style, we turn your home into a masterpiece of color and comfort. Experience the art of transformation.
Unleash Beauty, Skip the Hassle
The exterior of your home is more than just walls; it's the first impression, the facade that welcomes friends and family, and the shield that protects against the elements. Painting the exterior is an art that requires precision, care, and an understanding of how to bring out the best in your home's architecture.
Navigating the challenges of exterior painting isn't a task for the unseasoned. From selecting the right materials that withstand weather to expertly applying them for a uniform, enduring finish, the process requires attention to detail. One wrong move, and the integrity of the paintwork can suffer, leading to an appearance that falls short of your expectations.
That's where our specialized exterior painting team comes in. We believe in turning the outside of your home into a visual statement that resonates with beauty and quality. Our professionals handle every aspect of the project, from preparation to the final brushstroke, ensuring that your home's exterior reflects your vision and values.
With us, you're not just getting a paint job; you're investing in a transformation that enhances your home's curb appeal and longevity. Let us give your exterior the masterful touch it deserves, creating an elegant space you'll be proud to call home.
Our approach to painting is founded on a profound understanding of what you seek: quality, sustainability, and an unblemished reputation in painting services. We stand shoulder to shoulder with you, unraveling your vision and turning it into a tangible reality that reflects beauty, integrity, and exceptional service.
The journey to crafting the perfect exterior begins with meticulous preparation. We appreciate that a clean surface is the canvas upon which your dreams will unfold. Therefore, we offer a complimentary complete exterior cleaning before our brushes and rollers touch your walls. This attention to detail ensures a seamless application, laying the foundation for a breathtaking result.
But we don't stop at mere aesthetics; our vision reaches into the future. We aspire to be market leaders, synonymous with quality, integrity, and sustainability. By forging enduring relationships and standing by our work, we ensure that our painting services are more than a fleeting makeover. We offer protection for up to four years, a testament to our belief in our craft and our commitment to your satisfaction.
Your home is a symbol of your life, and we treat it with the reverence it deserves. From start to finish, our team works with finesse and care to create an exterior that you can be proud of, day after day. Join us in this journey of transformation, where quality meets creativity, and your exterior becomes a statement of timeless elegance.
Our commitment to excellence extends to offering three distinct levels of protection for your exterior painting project. Each package is designed to suit your needs, providing you with peace of mind and ensuring the longevity of your investment. From Premium to Basic Zone Care, we craft each level with meticulous attention to detail, so your home radiates beauty and remains protected. Feel good about your renovation, knowing that with our tailored protection, your paint will stand the test of time.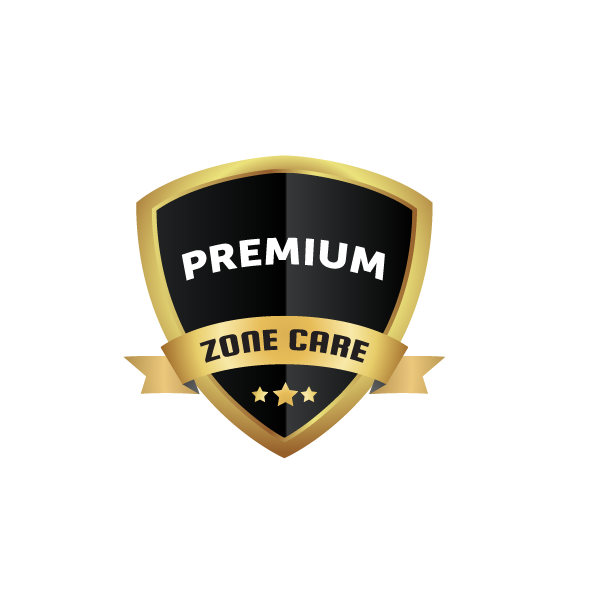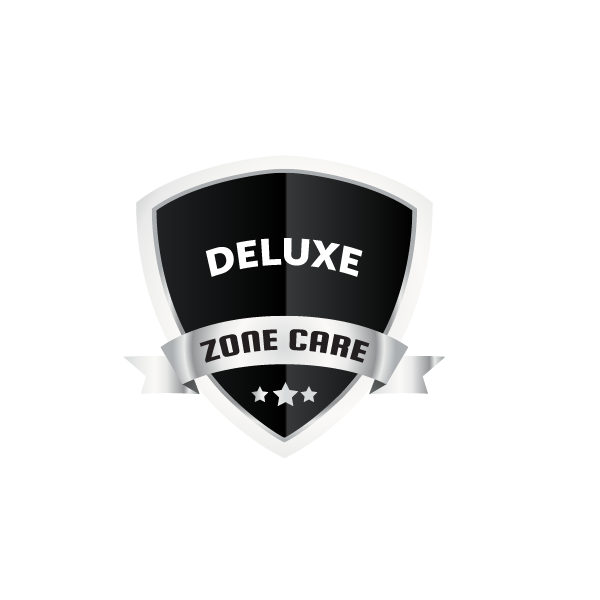 The Premium Zone Care package goes beyond ordinary, providing you with a level of confidence and relaxation unmatched by other services. This elite package includes all the features of Deluxe Zone Care, plus a four-year guarantee on your home's exterior paint job. Need a professional touch? Benefit from three whole-home cleanings whenever you need them. And if you're considering selling, we've got you covered with a pre-sale inspection and certification valued at $400. It's more than protection; it's a promise of lasting elegance and peace of mind.
Deluxe Zone Care is not just about enhanced protection; it's about enriching your home's atmosphere with quality and care. Building upon the Basic Zone Care package, Deluxe offers two whole-home cleanings to immediately embrace your home's renewed ambiance, an extra year's warranty, and the Your Zone Project commitment. Should we need to touch up your paint, we'll cover the travel costs for a worry-free experience. And after completion, we leave your home pristine with a debris-free zone final cleaning, topped with a ZoneCare final inspection to ensure maximum durability. It's an exceptional package designed to reflect the good vibes of your renovation from day one.
Our Basic ZoneCare package is a promise to protect your home's paint job against peeling and cracking without compromising beauty. We use Ultra-Spec exterior paint, a professional-quality coating valued for durability and sustainability, ensuring your home's exterior shines with stability. This package includes a ZoneCare final inspection to meet our rigorous quality control standards, a feature present in every ZoneCare offering. Enjoy a two-year guarantee on our workmanship; if any issues arise during this period, we'll fix them. Maintain the superior condition of your project and invest in the lasting beauty of your home with Basic ZoneCare.
All of our specialist experts undergo rigorous training and continuous professional development to uphold the highest quality control standards. At 'The Exterior Zone', we are fully committed to achieving excellence in every aspect of our work. This unyielding dedication ensures that we can fulfill our promise to you: to craft the perfect home that resonates with your vision, aspirations, and lifestyle. When you partner with us, you're not just choosing a renovation company; you're selecting a team that treats your dream as their own. Together, we turn those dreams into enduring reality.
Our commitment to excellence in exterior painting is best reflected in the words of those we've served. From the meticulous preparation to the flawless finishing touch, our clients have experienced the transformative power of a perfect paint job. Here's what some of our satisfied customers have to say about their renewed home exteriors and the exceptional service they received from our team. Their testimonials stand as a testament to our dedication, quality, and the vibrant new life we bring to homes.
I called The Exterior Zone because I had water coming in from the roof. Dillon arrived on time and quickly discovered a small hole in my roof. Within an hour my leak was fixed. I am very happy with The Exterior Zones service. I highly recommend them and will call again when needed. Hire these guys for professional, excellent, and quick service. You won't regret it !
We had a leak in our building so we called The Exterior Zone. The roof is no longer leaking and we couldn't be happier! 10/10 service! Thank you!
The Exterior Zone was the only company that diagnosed our office building leak. Other contractors remedied the problem, but The Exterior Zone resolved the issue quickly. The company provides reliable, dependable, trustworthy service.
A fresh coat of paint can dramatically transform the appearance of your home, enhancing its curb appeal and value. Whether it's a subtle touch-up or a bold new color, our team of professional painters is eager to bring your vision to life. We pride ourselves on delivering exceptional quality with a hassle-free process tailored to your specific needs.
Interested in rejuvenating your home's exterior? Simply fill out the form below or give us a call. Your personal account manager will guide you through the process, ensuring a smooth and satisfying experience from start to finish. We can't wait to hear from you!